Emergency Dentist — Pewaukee, WI
When Your Family Needs Dental Care Right Away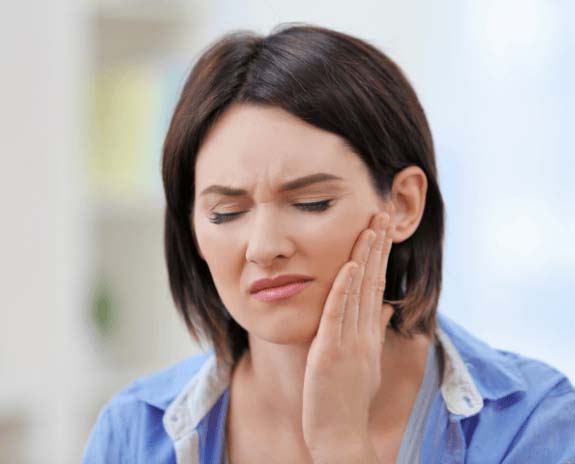 A dental emergency can happen to anyone at any age. If you or someone you love suddenly needs urgent dental care, your first step should be to call Ostrand Family Dentistry. Our dental office makes it a point to see patients as soon as we can, especially when time is of the essence, and thanks to our wide menu of services, we have plenty of options for emergency dentistry in Pewaukee, WI in order to save your smile. When your family needs dental care right away, don't hesitate to call Ostrand Family Dentistry!
Why Choose Ostrand Family Dentistry
for Emergency Dental Care?
Patients of All Ages Welcome
Same-Day Emergency Appointments Available
Advanced Technology for Fast & Precise Treatment
What to Do in a Dental Emergency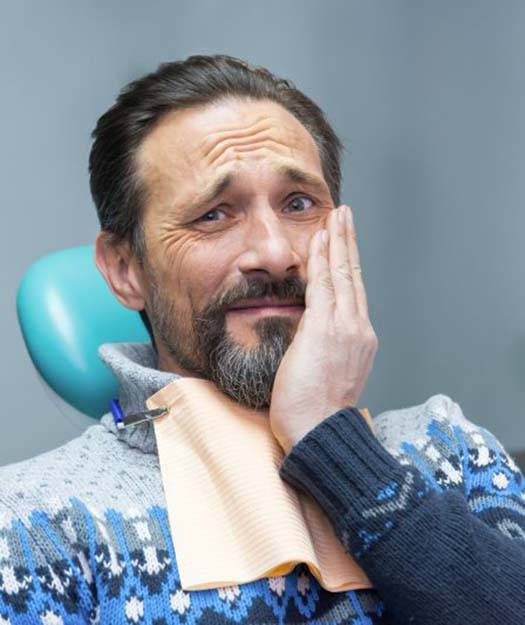 Any dental emergency can be a scary situation, but we encourage you to keep calm! A clear head will help you act quickly and correctly when it matters most. Take a deep breath and follow these steps:
Step 1: Call us right away! As soon as you can, give us a call so we can schedule you a same-day emergency appointment.
Step 2: Follow our first-aid instructions. Our experienced team will guide you over the phone on the best ways to manage your emergency until you can reach us.
Step 3: See Dr. Ostrand for an exam. Your Pewaukee emergency dentist Dr. Gina Ostrand will see you for an exam when you arrive.
Step 4: Make a treatment plan. Ostrand will review her findings with you and fully explain your treatment options so you can work together to create a custom treatment plan.
Step 5: Get the fast dental care you need! Once a treatment plan has been created, our experienced team will get to work right away to repair your smile and save your teeth.
The Most Common Dental Emergencies
What kind of emergency are you suffering from? Did you break a tooth in an accident, or are you suffering from a severe toothache? You need to be able to recognize different dental issues so that you can effectively protect your teeth until it's time for your appointment. Below are some tips for dealing with some commonly occurring emergencies. No matter your situation, our team will provide you with additional instructions during your initial call.
Understanding the Cost of Emergency Dentistry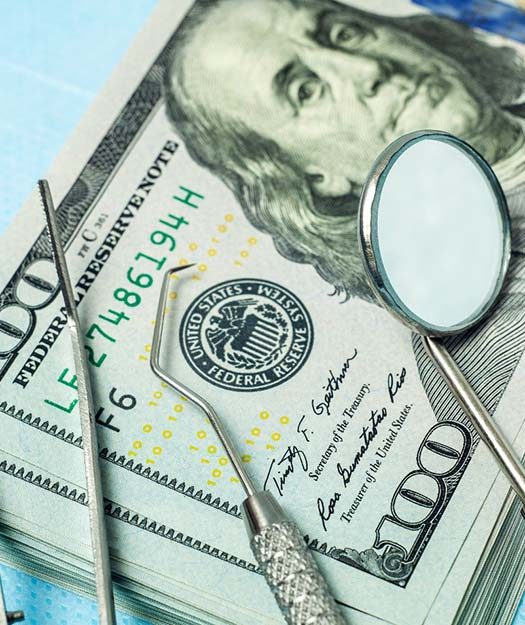 Your dental injury will likely be vastly different from another patient's, which is why we must first examine your mouth before determining the cost of emergency dentistry in Pewaukee. Once our team has done this, we'll make sure that you have an accurate estimate for your procedure.
As a family-oriented dental office, we accept a wide variety of dental insurance policies, and we'll help you file the necessary claims so that you receive your benefits
Every Dental Emergency is Different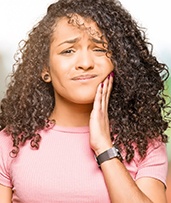 Chipping a tooth versus knocking out a pearly white requires different forms of treatment. Only until Dr. Ostrand is able to review your situation, examine your mouth, and compile her findings will you receive a thorough understanding of how much you can expect to pay for your restorative care.
The actual emergency visit is not a costly component. Instead, it is often the restorative treatment needed to fix the problem. This is why you shouldn't put off dental emergencies but instead, call our office right away to schedule an appointment and take care of the problem as soon as possible.
Does Dental Insurance Cover Dental Emergencies?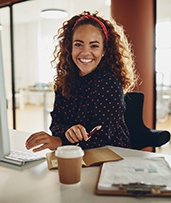 When reviewing your plan, it's important to see if one emergency exam is provided each year. Commonly, it is, but not all insurance companies provide this benefit. But even if they don't, it's unlikely you'll pay much for the actual appointment. However, when it comes to learning about the type of restorative care you need, this is where your dental insurance can come in handy.
Most plans will cover anywhere from 50-80% of the total bill, depending on the service, but you can expect our team to always go the extra mile to help you maximize your benefits and save the most on your out-of-pocket expenses.
Other Options for Making Dental Emergencies Affordable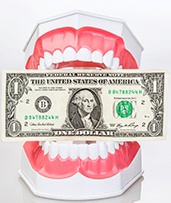 As an emergency dentist in Pewaukee, Dr. Ostrand understands certain services can be costlier for some individuals, which is why she is pleased to provide the Kleer Membership Plan. You can choose to pay yearly or monthly, and you'll receive access to basic preventive care as well as 20% off all other available procedures completed at our practice.
Taking Care of Your Smile Can Save You Money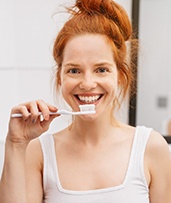 Believe it or not, being proactive when it comes to your smile can actually help you save money when it comes to your oral health. This means not waiting until a problem worsens but instead, getting in to see your dentist as soon as you notice pain, swelling, bleeding, or an infection forming.
Regular oral hygiene, a proper diet, giving up unhealthy habits, wearing appropriate mouth protection, and keeping your six-month checkups and cleanings are all ways you can take better care of your smile and reduce your risk of visiting the emergency dentist year after year.
Keys to Preventing Dental Emergencies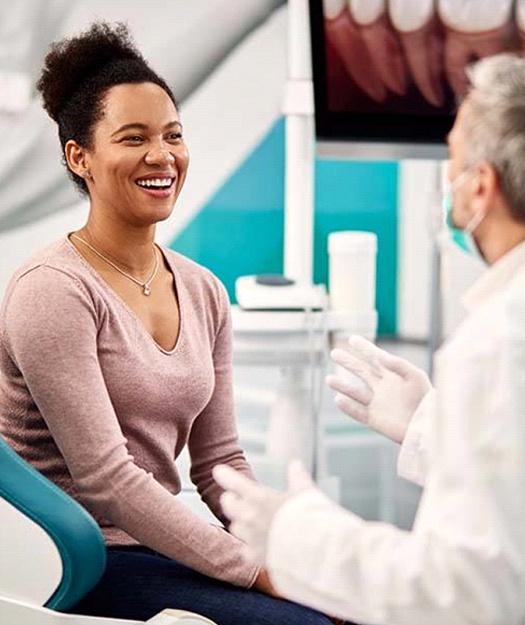 Want to prevent dental emergencies in Pewaukee? Now you can, thanks to the professionals at Ostrand Family Dentistry! While it's helpful and comforting to know you have an emergency dentist who can jump into action when dealing with a serious injury, why not take the steps to prevent this type of scenario altogether? Whether it's learning how to maintain proper oral hygiene, wear a mouthguard, forgo bad habits, or even continue to see your dentist every six months, you'll find helpful tips listed below to keep your smile damage-free.
Keep Your Regular Dental Appointments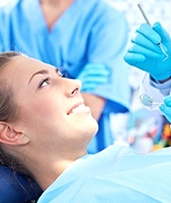 Every six months, you should plan to see our dental team for a regular checkup and cleaning. Not only are these visits designed to check for signs of decay, infection, or damage, but they also allow us to perform a thorough oral cancer screening to ensure your smile is without abnormalities. By committing to these visits, you are taking a proactive approach to mitigate anything that might cause severe toothaches or other serious problems that commonly lead to dental emergencies.
Keep Brushing and Flossing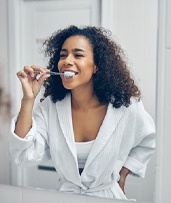 Your at-home oral hygiene routine is a priority. Instead of bypassing your nightly regime to get to bed early, take the time to care for your teeth and gums and minimize your risk for possible injury later on. Weakened tooth enamel and gum disease can lead to serious pain and infections, resulting in a sudden trip to the emergency dental office in Pewaukee. To avoid these outings, make sure you devote time in the morning and at night to brush, floss, and rinse, so your smile won't become a victim of disease and decay.
Be Mindful What You Eat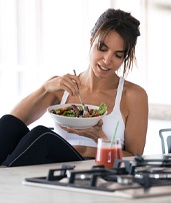 Your diet says a lot about you. What you eat and drink impacts more than just your gut. It also helps or hinders your oral health. By swapping out sugars and starches for healthier alternatives, such as lean proteins, fruits, vegetables, low-fat dairy, and leafy greens, you'll enjoy better gum health as well as stronger tooth enamel. Not to mention, you'll create a more positive and healthier oral microbiome inside your mouth that keeps your smile looking and feeling better.
Wear a Mouthguard to Protect Your Teeth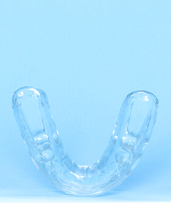 If you enjoy playing sports, or if you suffer from bruxism (teeth grinding), you should plan to meet with your emergency dentist to discuss the creation of a customized mouthguard. These oral appliances make it possible for you to get ample rest and/or play your favorite sport without worrying about the potential consequences to your teeth. As a soft cushion worn between the upper and lower arches, you can worry less about accidental chips, cracks, or broken teeth.
Use Tools to Open Packages, Not Your Teeth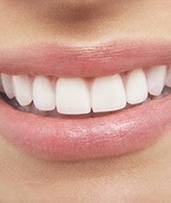 Your tooth enamel is strong. It can withstand daily wear and tear from eating and speaking; however, it cannot stand up to the unnecessary pressure caused by your attempt to open a package, container, or another similar bundle. Your pearly whites are designed to chew through food, nothing else. If you continue this bad habit, you could find yourself sitting in the dentist's office in need of restorative dentistry to address your broken or severely damaged teeth and gums. So, let the actual tools do the work.