TMJ/TMD Therapy – Pewaukee, WI
Stop the Pain in Your Jaw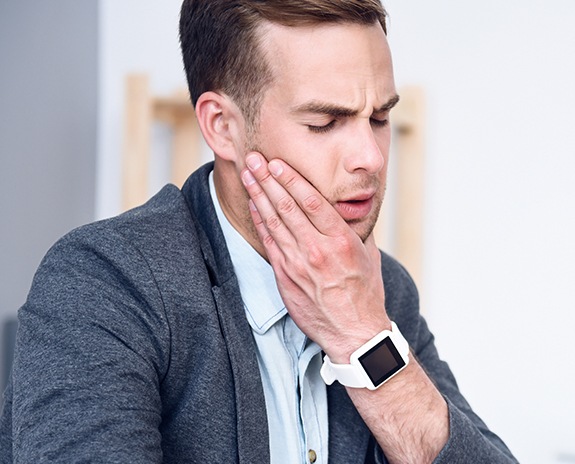 Have you had trouble opening and closing your mouth lately? Is there a grinding noise whenever you chew? Are you living with constant jaw pain? If you said yes to any of these questions, there might be a problem with the temporomandibular joint (TMJ) that moves the jaw. Here at Ostrand Family Dentistry, we can help you diagnose your disorder and point you in the right direction for TMJ/TMD therapy in Pewaukee, WI, such as oral appliances. If you don't want to wake up to constant discomfort anymore, call us today.
Why Choose Ostrand Family Dentistry
for TMJ/TMD Therapy?
We Work Closely with Nearby Specialists
BOTOX® Therapy Available
Treatments Designed Around You
Oral Appliance Therapy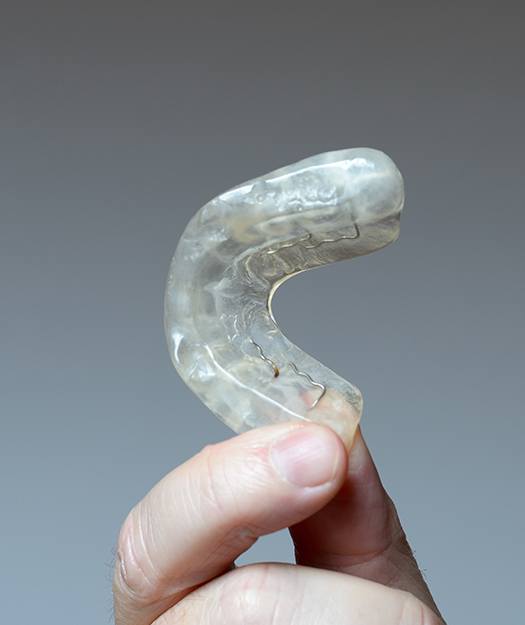 Commonly, TMJ disorders are treated with some type of oral appliance meant to relieve the tension in your jaw joints and/or prevent the teeth from grinding together. Dr. Ostrand can offer NTI appliances, which are custom-made, snap-on mouthpieces that help cushion the mouth against the clenching that causes pain. Depending on the precise cause of your TMJ disorder, we might also offer a bruxism guard, which is meant to stop the teeth from grinding together at night.
Muscular & Physical Therapy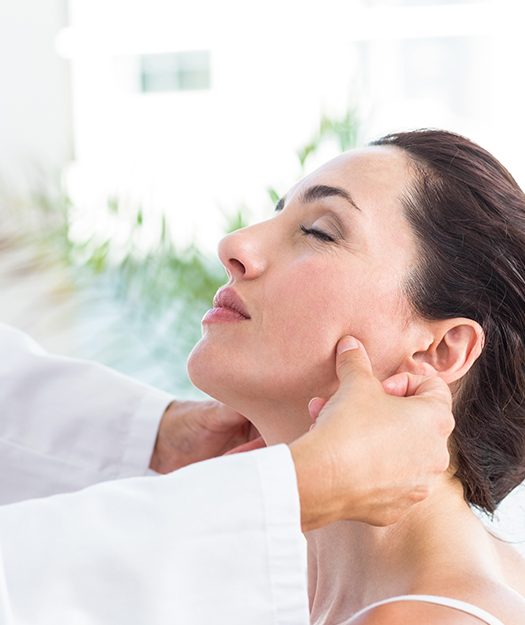 Sometimes, performing certain jaw exercises will help treat the symptoms of your TMJ disorder and could even make it easier for your mouth to heal itself. Bear in mind that different patients will require different kinds of exercises, and you'll need an expert's help to figure out which ones are appropriate for your situation. Depending on your circumstances, we may recommend that you receive physical therapy in addition to using an oral appliance.
BOTOX® Therapy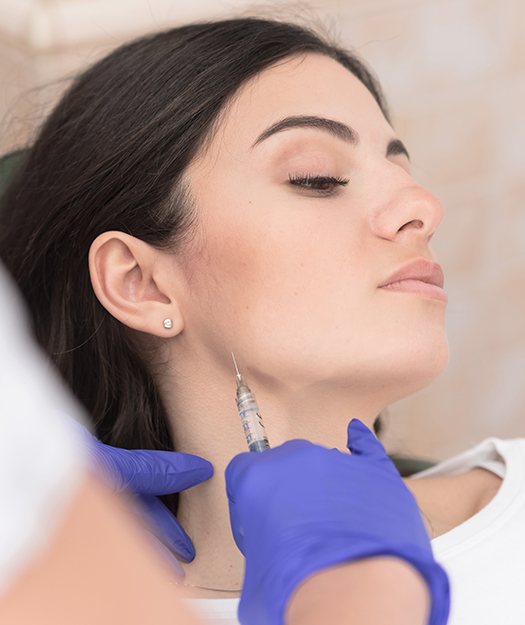 You might normally think of BOTOX® as a solution for wrinkles, but recently dentists have been using it to help patients with TMJ disorders as well! A small amount of neurotoxin will temporarily paralyze the muscles where tension is present, giving them a chance to relax. This stops any movements that you might not be aware of that could be contributing to your headaches and jaw pain. You should start seeing results from the treatment after one or two days.
Partnering with Local Specialists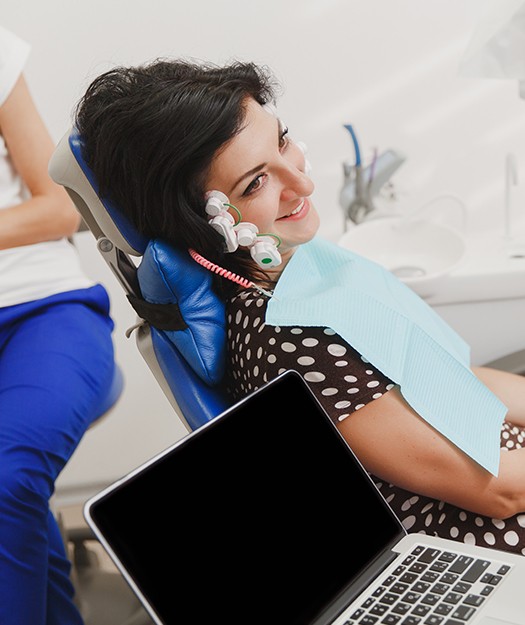 You deserve a life without constant pain and free jaw movements, which is why we want to make sure you receive the high-quality treatment you deserve. We work closely with a TMJ specialist down the road from our dental office who can offer occlusal splints and physical therapy. Before referring you to them, however, we can perform a screening to try and narrow down the nature of your disorder so that we can be sure we're recommending the best course of treatment.