Dental Team – Pewaukee, WI
Your Caring and Accommodating Dental Family
Dr. Ostrand works hard to provide all of her patients with exceptional care. However, she wouldn't be able to do it without her hardworking team by her side every step of the way. Her hygienists work to keep your smile clean, while dental office staff help you manage your finances for treatment and answer any questions you have before you begin. We encourage you to get to know them better as they are always happy to speak with you!
Lisa, Administrator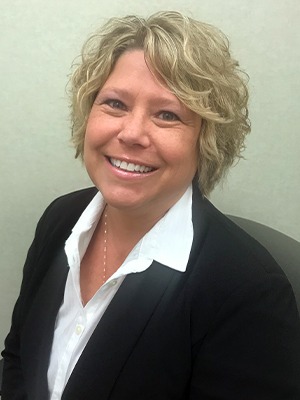 Lisa's career in the dental field spans over 20 years. She wanted to take a break from the hustle and bustle of oral surgery and joined Dr. Ostrand's team in August of 2019. She has advanced training in BOTOX/dermal fillers, HIPAA, and OSHA. Today, she is an excellent "dental benefits detective," helping patients navigate their insurances with ease. If you have questions, she is determined to get you the answers in record time! She loves being able to make people smile through her role at the dental office.
Originally from Waukesha, Lisa is married to her high school sweetheart and has two grown sons, as well as four grandchildren. Her hobbies include hiking, fishing, bird watching, traveling, and (of course) spending lots of quality time with the grandkids. She's a true animal lover too and always full of laughter!
Mary, Dental Hygienist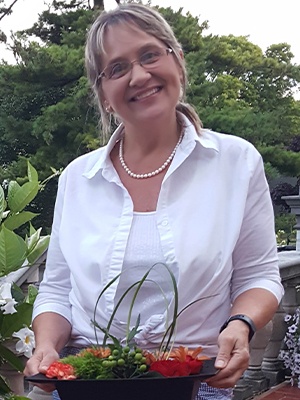 Mary's career in the dental field covers well over 35 years. She studied at Marquette University and has additional training in local anesthesia and CPR. Today, what she enjoys most about her role at Dr. Ostrand's dental office is getting to work with such a wonderful variety of patients and improving their oral health. Her "can do" attitude is always appreciated by visitors!
Mary hails from Milwaukee originally. At home, she lives with her husband Kevin, her Sheltie Piper, and her parrot Carmen. When she isn't busy at the dental office, you can usually find her working out, riding her bicycle, walking her dog, and gardening. She also loves going to the library to read, decorating her home for all of the different holidays, and filling her deck with beautiful flowers in the springtime.
Susan, Dental Hygienist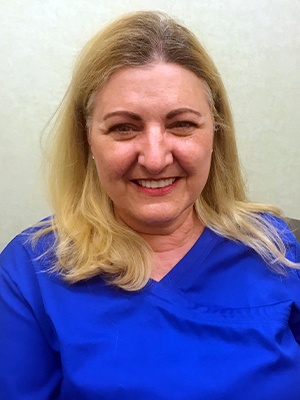 A Milwaukee native, Susan studied at Waukesha County Technical College. She also has received advanced training in laser dentistry. Today, her career in the field covers well over 15 years! What she enjoys most about her position is the patients. It's such a joy for them to share their personal lives, travels, experiences, and careers with her as she cleans their teeth. She does her best to encourage them to take good care of their teeth and overall health.
Susan and her husband Jeff have been married for over 35 years. They have two grown children named Kaila and Tom. In her free time, she enjoys reading, traveling, and playing with her two Golden Retrievers. She also loves to travel! In fact, her patients often give her great tips on places to dine, visit, or stay at on her vacations. They haven't steered her wrong yet.