Veneers – Pewaukee, WI
An All-In-One Solution for a Beautiful Smile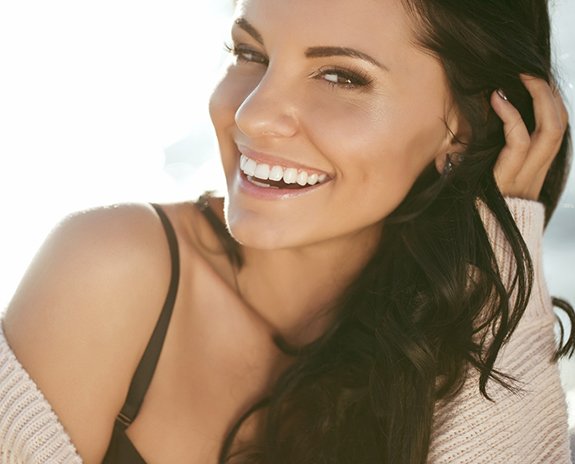 Do you have chips or cracks on your teeth? Do stubborn stains and slightly crooked teeth make you feel insecure? If so, you are not alone. In fact, a whopping 33% of Americans are unhappy with their smile! Fortunately, veneers in Pewaukee are an all-in-one solution designed to address multiple cosmetic concerns in a single treatment. Plus, with proper care, you'll be able to enjoy your new and improved smile for 20+ years! To schedule an initial consultation with our experienced cosmetic dentist, contact our office today.
Why Choose Ostrand Family Dentistry For Veneers
The Latest Dental Technology
Concierge-Level Care
One-on-One Attention from an Experienced Dentist
What Are Veneers?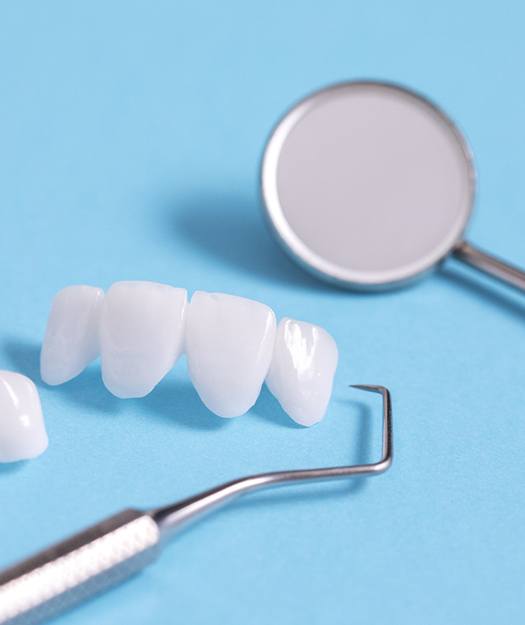 Veneers are thin, durable, custom-made shells crafted from dental porcelain. This non-porous material is designed to fit over the visible portion of the tooth to address everything from minor chips and gaps to severe discoloration. Plus, the non-porous material is exceptionally resilient and stain-resistant, which allows it to withstand daily chewing and prevent tannin-rich beverages, like coffee, from discoloring your teeth. In as little as three appointments, this popular cosmetic treatment can completely transform your smile!
An Overview of the Veneers Procedure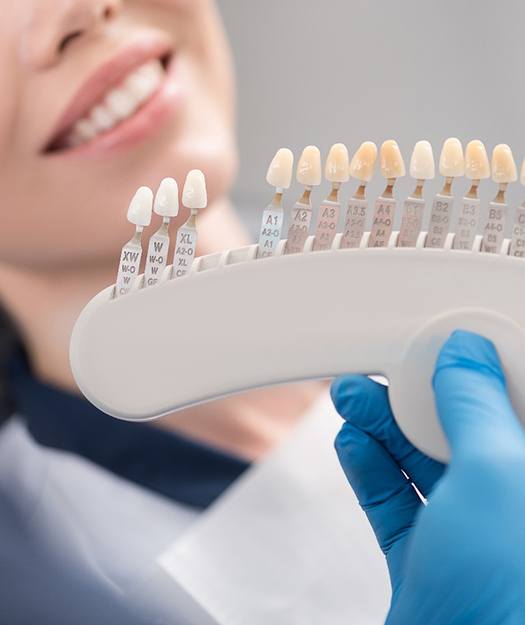 Thanks to innovations in dentistry and technology, getting veneers is pain-free and straightforward. At your initial appointment, Dr. Ostrand will conduct an exam to ensure you are a good candidate for veneers. Once this step is complete, she will speak with you in-depth about the concerns you would like to address and what your smile goals look like. Next, your teeth will be prepped by removing a small amount of enamel, which will allow the porcelain to look seamless and natural. Temporary veneers will be used while the permanent ones are crafted in the lab from an impression of your teeth. Lastly, your permanent set will arrive, and we will make sure that each veneer is placed and polished to perfection!
Benefits of Perfecting Your Smile with Veneers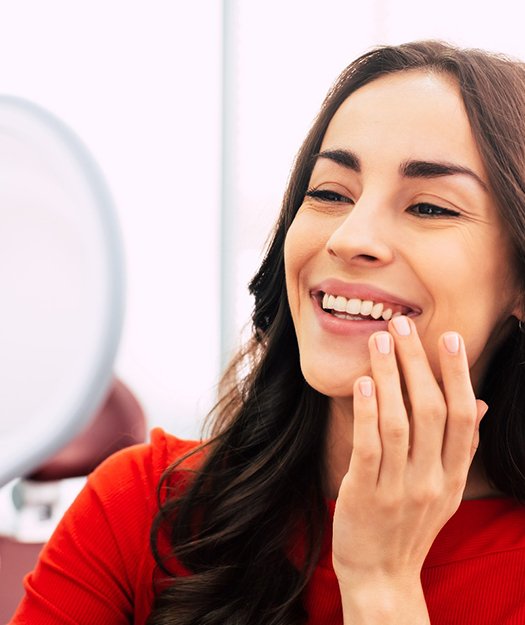 When it comes to improving your smile, there are a multitude of treatment options to choose from. However, veneers are unique because:
They can repair one, a few, or an entire arch of teeth.
Porcelain is gentle on gum tissue.
They are made from high-quality, stain-resistant material.
They are custom-made to blend in seamlessly with surrounding teeth.
If you have any questions about cosmetic dentistry or would like to schedule an appointment with our cosmetic dentist in Pewaukee, then don't hesitate to contact our office!