September 28, 2020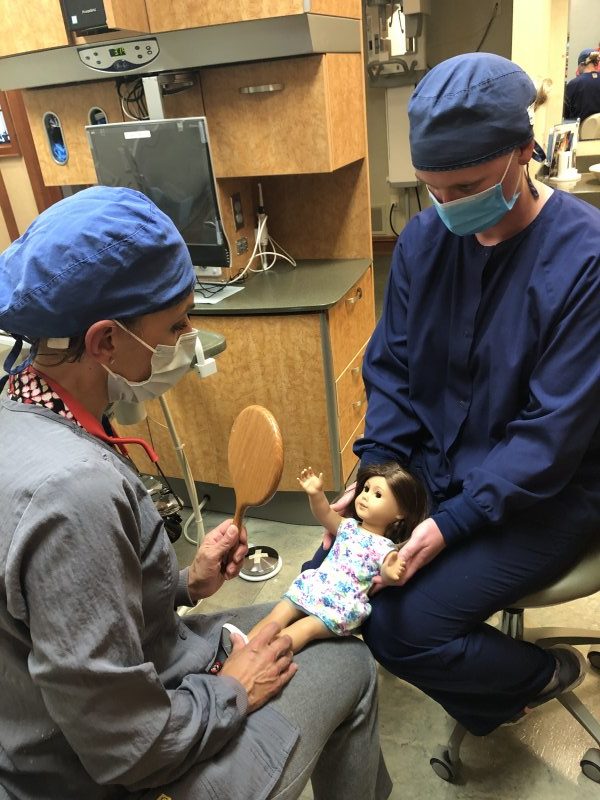 Cavities have been on the rise since the 1990s and are affecting the most vulnerable population: our children. In fact, according to the National Institute of Dental and Craniofacial Research, nearly 30% of children between the ages of 2 and 5 have tooth decay. With this in mind, it is more important now than ever that your child undergoes a dental checkup biannually. That way, their dentist in Pewaukee can catch tooth decay, evaluate tissue attachments, monitor swallowing patterns, and address habits that can affect their diet, airway, and speech development. If your child's first visit is around the corner, here is how to prepare and four tips for keeping their teeth and gums healthy at home.
How to Prepare for Their First Visit
Talk positively about going to the dentist – Unfortunately, roughly 20% of children experience anxiety around visiting the dentist. To prevent your child from developing a phobia, don't use words like "pain" and "scary" and avoid sharing past negative experiences of friends and family. Instead, speak positively about dental checkups and cleanings.
Introduce their visit as a "field trip" – It is natural for your little one to be curious about their appointment. Take this opportunity to reassure them that it is a "field trip" where their smile is polished, their teeth are counted, and "pictures" are taken of their smile.
Do a practice run at home – To get your child comfortable with an exam, conduct a practice run at home. Start by reclining them in a chair with an adult on either side.From there, have them say, "Ahh…" while you take a peek into their mouth. This will reduce their anxiety when they are placed in a similar situation at the dentist.
Let them participate – To further reduce theirnerves, allow them to conduct a mock exam on you or their favorite toys. You can even get toy dental tools to familiarize them with what to expect at a dental appointment.
4 Easy Homecare Guidelines
Your child's first appointment will be around their first birthday or when their first tooth erupts. However, their oral care routine should start before that and gradually grow over time. To keep their teeth and gums in pristine condition, follow the below at-home guidelines:
If they don't have teeth or only one has emerged, cleaning their mouth with a clean, wet washcloth is acceptable.
As more teeth develop, start brushing their teeth twice a day with a fluoride-free toothpaste (which will prevent them from ingesting more fluoride than necessary).
Allow them to practice rinsing and spitting out plain water until they are able to safely brush without swallowing toothpaste.
Incorporate their oral care regimen into their daily routine to remove food debris, prevent plaque from building up, and protect their teeth from cavities.
To protect your favorite smile, it is important to prioritize the care of your child's teeth and gums. Fortunately, you can do so by visiting their dentist twice a year and using the above homecare guidelines between appointments!
About the Author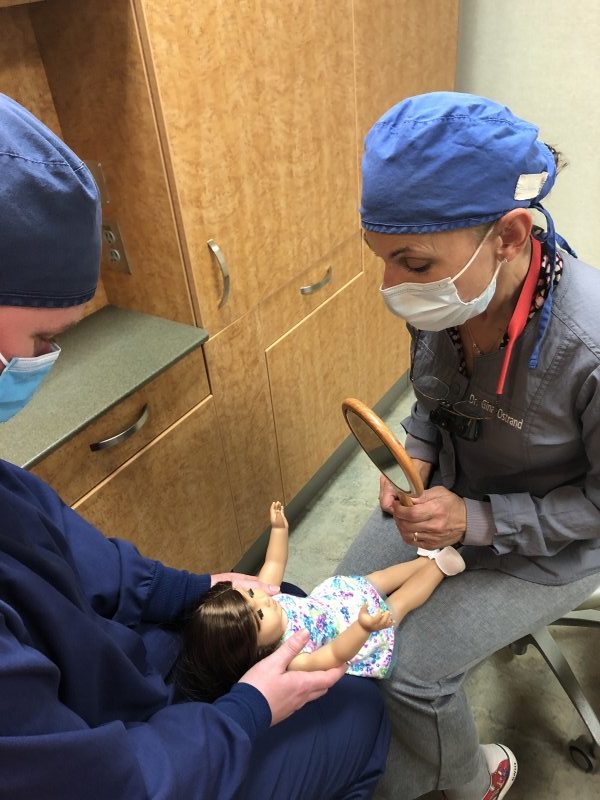 After obtaining her undergraduate degree from Marquette University, Dr. Gina Ostrand completed her dental doctorate at the same institution! Over two decades later, she continues to stay up to date on the latest techniques and technology through continuing education opportunities with notable organizations like the Seattle Study Club and the Wisconsin Dental Association. If you are looking for a family dentist in Pewaukee, don't hesitate to visit her website or give her a call at 262-695-8600.
Comments Off

on How to Prepare for Your Child's First Dental Visit (+ 4 Tips for At-Home Care)
No Comments
No comments yet.
RSS feed for comments on this post.
Sorry, the comment form is closed at this time.