November 10, 2020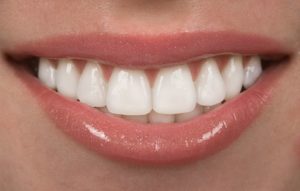 Are you still on the fence about getting porcelain veneers? You're not alone. It is a commitment, but it could be a commitment that makes life better for you. There are many potential benefits to veneers, which is why it is one of the most popular procedures in cosmetic dentistry. Your cosmetic dentist in Pewaukee can help you decide if veneers are right for you. Below are some benefits you may consider.
Veneers are a Great Cosmetic Fix
Porcelain veneers are thin pieces of medical-grade porcelain that are cemented to your teeth to make your teeth whiter and straighter. They are custom-made for each patient to create a bright, natural-looking smile.
They are a natural-looking fix for the following issues:
Chipped teeth
Missing or misshapen teeth
Gaps
Stains
Enamel loss
Veneers are Less Invasive Than Getting A Crown
First, your dentist will take a mold of your teeth, which will be sent to a lab for technicians to design your new veneers. Next, your dentist will prepare your teeth by removing a small amount of the surface of the teeth (less than what would be removed if you were to get a crown!) and install temporary veneers until your porcelain veneers return from the lab. Once they arrive, your dentist will cement each veneer to your teeth, making small adjustments to the size or color for the most natural look and feel possible.
Maintaining Veneers is Easy
Caring for veneers is as simple as taking care of your normal teeth. Just brush twice a day, floss at least once a day, and keep up with your regular dental checkups. That's it! Veneers are mostly stain-resistant, so there's no need to get them whitened regularly as you would do for your regular teeth. They're a long-lasting tooth-whitening option!
Veneers Are Extremely Durable
Porcelain veneers can last for over a decade and resist decay better than your natural teeth. Their non-porous design allows them to resist stains and cavities better than your natural tooth enamel. With proper care and maintenance, your veneers can last more than 20 years!
Porcelain veneers accomplish many important goals for patients, from orthodontic camouflage to teeth whitening and enamel replacement. While they can be more costly than other cosmetic dental treatments, patients often feel the investment is worthwhile. Once the treatment is complete, most people experience a priceless boost in their self-confidence. Getting veneers in Pewaukee may end up being the best decision you could make for your teeth. Discuss your options with your dentist during your next checkup!
About the Author
A Wisconsin native, Dr. Gina Ostrand graduated with her dental doctorate in 1992 and completed a General Practice Residency at Loyola University Medical Center in 1993. This helped her develop a comprehensive understanding of how a patient's health influences their overall wellbeing. This formed her commitment to personal, one-on-one attention for each patient. Dr. Ostrand provides her patients with beautiful veneers and other cosmetic or restorative treatments. For more information, visit the website or contact the dental office at (262)695-8600.
Comments Off

on Porcelain Veneers: What are the Benefits?
No Comments
No comments yet.
RSS feed for comments on this post.
Sorry, the comment form is closed at this time.