February 24, 2021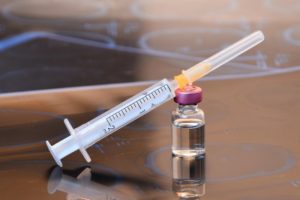 After weeks of a sore jaw and regular headaches, you resolve to tell your dentist about your symptoms at your next checkup appointment. You may expect them to refer you to a medical specialist for treatment, but after evaluating you, they recommend something surprising—BOTOX. Isn't that just for reducing wrinkles? How can it possibly help with your jaw pain?
Botulinum toxin, or BOTOX, is a safe, FDA-approved neurotoxin that forces muscles to relax and can prove useful in many situations when it's in the hands of a highly trained professional. Read on to learn more about BOTOX in Pewaukee and how it can be used for more than just cosmetic purposes.
Origins of BOTOX
Believe it or not, BOTOX was not originally used for reducing the appearance of wrinkles. In fact, when it was first developed by two doctors in 1987 in Vancouver, it was intended to relax spasming muscles around the eyes. In the process of doing that, providers also found that the injected substance smoothed out wrinkles around the eyes, which patients enjoyed and appreciated. From then on, BOTOX has been primarily associated with cosmetic procedures because of its popularity.
Uses for BOTOX
In addition to the predominant use of lessening wrinkles, BOTOX can be utilized to do the following:
Help with chronic migraines.
Calm muscle spasms.
Reduce excessive sweating.
Treat cervical dystonia, a nerve disorder in the neck and shoulders.
Lower strain on the temporomandibular joint (TMJ)
Some dentists also use BOTOX as treatment for those who suffer from teeth grinding or clenching, in addition to TMJ disorder.
Why Dentists Administer BOTOX
What profession do you think would have the right training and know about the facial structure better than others? Although a dentist may not come immediately to mind, this provider studies bite alignment, which can have a significant impact on the TMJ, and is familiar with maxillofacial area more than many medical doctors. As a result, your cosmetic dentist in Pewaukee may be the most qualified individual to administer BOTOX injections, whether you're receiving them for cosmetic or medical purposes.
BOTOX is a versatile treatment that can help people with a wide variety of issues, not just those who want to shrink their wrinkles. Whether you have TMJ problems, experience head or neck pain, or simply want to remove a few years off your appearance, your dentist is a great resource to turn to for the solution!
About the Author
Dr. Gina Ostrand has been practicing for over 25 years so far. After earning her dental degree, she completed a General Practice Residency at Loyola University Medical Center. Since then, she has continued her education through advanced training with the Wisconsin Dental Association, the Seattle Study Club, and the American Academy of Facial Esthetics. If you think you may benefit from BOTOX, you can schedule an appointment with Dr. Ostrand by calling 262-695-8600 or clicking here.
Comments Off

on More Than Wrinkles: How BOTOX Can Make You Smile
No Comments
No comments yet.
RSS feed for comments on this post.
Sorry, the comment form is closed at this time.